All the best tyre brands
Choose between a large range of premium and mid-range tyre brands (Michelin, Goodyear….).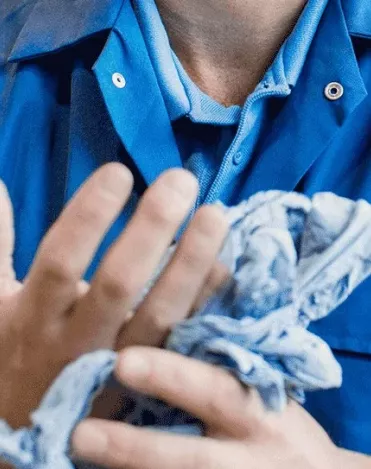 Rich text
Discover all our tyre brands: from premium to mid-range tyre brands
Can you fit different tyre brands?
There is no legal obligation to fit the same tyre brands on the front and rear of your vehicle. You can use different tyre brands on your car. Even though it does not matter what brand of tyres you put on your car, we recommend fitting the same brand, size, tread pattern, load index and speed rating on the front and rear for optimal safety and performance.
What are premium tyre brands?
Premium tyres are more expensive but have excellent quality rubber compounds that extend the longevity of tyre. Premium tyre manufacturers also invest a lot to provide you with the best tyres, working on fuel efficiency, performance on wet roads or reducing the stopping distance.
You can find Goodyear tyres, Michelin tyres, Continental tyres, Bridgestone tyres, Dunlop tyres or Pirelli tyres at the Point S tyre shop near you.
What is a good mid-range tyre brand?
Mid-range tyre brands are cheaper than premium tyre brands but still offer excellent performance. They are a good alternative, with a good balance between price and performance. At Point S, we can fit for you the following mid-range tyres: Point S Tyres, Avon tyres, Firestone tyres, Yokohama tyres, Hankook tyres and Uniroyal tyres.
Advice of our Point S experts
How to choose the right tyres for your car? 
Fitting the right tyres for your vehicle is very important as it will improve fuel efficiency, acceleration, braking system and so your safety. By checking your current set of tyres and your car manual, you can get the main information you need to choose the best tyres for your car like tyre size, tyre brand or manufacturer's name. Make sure to buy the right car tyres. Your local branch will be happy to advise you if needed.  
How can you tell good quality tyres?
Good quality tyres will last longer, be very stable and efficient control, generate low noise and make you save fuel. You can tell that by checking the tread of the tyre to see the compound used by the car manufacturer. By listening the noise of your tyres, it will also give you some hints.
How do I choose a tyre brand?
You are wondering which are the best tyre brands for a car? The best tyres for a vehicle are the ones that will match first your vehicle make and model. On the sidewall of your current set of tyres, you will find your current tyre brand and tyre size. In your car manual, you will also some indications about what tyres you need for your vehicle.
How long do brand new tyres last?
It depends on your way of driving, the number of miles you drive by year and the car tyre brand you use. Premium tyres are more likely to last longer than other tyre brands. Indeed, the rubber compounds on premium tyres have an excellent quality and are made to offer customers a better longevity of tyre. Brand new tyres last in average 20,000 miles for front tyres and 50,000 miles for rear tyres. However, if you notice your tyres are worn out before the recommended miles, go to your tyre shop near you as soon as possible as it may be dangerous.
Learn more about the wear of your tyres and how to recognise it's abnormal?