Pirelli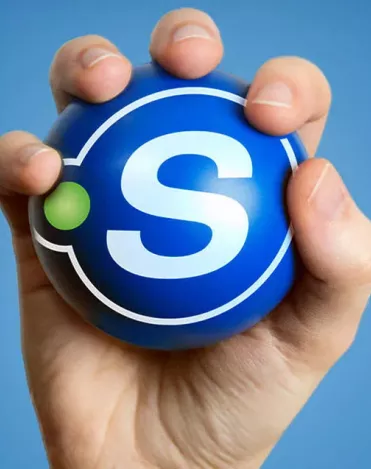 Rich text
Key facts about Pirelli
Pirelli was founded in Milan in 1872 and today stands as a global brand known for its cutting edge technology, high-end production excellence and passion for innovation that draws heavily on its Italian roots.
With around 30,000 employees and a turnover of 5 billion € in 2016, Pirelli is a major player in the tyre industry and the only global player focused solely on the Consumer tyre market, which includes tyres for cars, motorcycles and bicycles.
To produce the highest-quality products Pirelli insists on operational excellence along its whole value chain, starting with high-tech plants in the fastest-growing High Value markets and culminating in the engagement of end customers. With 19 factories located in 13 countries Pirelli had a production capacity of 71 million car tyres in 2016, and more than 12,500 points of sale in over 160 countries – a growing sales network that puts Pirelli ever closer to its customers. 
 
Products & Technology of Pirelli 
Over the years Pirelli has gained a sound positioning in High Value tyres, and is today a world leader in the Prestige car tyres segment, with a share of more than one third of the global market, and also in the radial motorcycle tyres segment. Pirelli is also leader in Europe, China and Brasil for premium replacement car tyres and for premium motorcycle tyres.
Pirelli is dedicated to making a wide range of high quality and technologically advanced tyres best suited to meeting the needs of the consumer. The company's product range consists of innovative tyres for cars, motorcycles, and bicycles, and includes a growing portfolio of customised products such as Pirelli ConnessoTM and Pirelli Color Edition. These product innovations harness the latest technology and research to offer greater performance and safety for all Pirelli's customers.
All of this has grown from a strong commitment to do research and development with an open and collaborative approach. Over the last three years Pirelli's investment in R&D was 7.4 percent of its revenues from high value products, one of the highest levels among the world's major tyre producers. Pirelli has 1,800 people engaged in R&D across 11 countries and a portfolio of 5,800 patents.
The company's consumer focus starts at the tyre development stage. For High Value products this takes place within a longstanding set of solid partnerships with the most prestigious car and motorcycle manufacturers. These collaborations allow Pirelli to develop tyres tailored to the different types of vehicles, in order to meet the specific needs of the most sophisticated consumers.
Pirelli has a strong link with motorsport and it sustains its technological excellence by bringing innovations developed within the motorsport arena into its consumer products. The company currently supports over 460 car and motorcycle sport events and has been the exclusive tyre supplier to the Formula One™ World Championship since 2011. Such a strong presence in motorsport enables Pirelli to transfer a series of avant-garde solutions to its day-to-day operations providing the final consumer with the maximum levels of performance and safety.
 
The Pirelli brand
The Pirelli brand is known around the world as an icon of technology and excellence. Represented by the "capital P" logo for more than a century, the Pirelli name stands for a premium, high-end style with an Italian heritage all underlined by its distinctive position as a supplier to luxury car manufacturers. The reputation and strength of the brand was estimated to be worth about €2.3 billion at the end of 2016 and is continually reinforced by Pirelli's involvement in motorsport projects and competitions, design and lifestyle projects and initiatives for the community, art and culture.
 
Sustainability of Pirelli 
Pirelli is well aware of its role as a multinational company in a global context, and a responsible management model runs through its entire value chain. Inspired by the 10 principles of the United Nations Global Compact, Pirelli adopted in 2004 a thorough sustainability model to govern the economic, social and environmental impact of its operations. As such, every operating unit integrates best practices in sustainability in its own activities, while co-operating constantly with other units and stakeholders.
Point S and Pirelli cooperation
Point S and Pirelli have an historical commercial relationship on several markets. The collaboration at international level has been strengthened in the recent years in order to become Global Partners. The partnership is currently well established in more than 15 countries worldwide with hundreds thousands of tyres sold each year. The common target of the two organizations is to further develop the cooperation in all the Point S operating countries, exploiting the trading capabilities of each point of sale and granting long-term profitability at the same time.
 
Pirelli product range and benefits
Pirelli is constantly seeking to meet the ever-evolving needs and wishes of consumers. This can be seen in the continuing expansion of its product portfolio and the development of exclusive applications and customization in the CAR and MOTORCYCLE segments.
Pirelli car tyres range 
PZERO: Launched in 1986 for prestige and premium cars, the popular P Zero™ sets the industry standard for highly-advanced technical tyres with large rim size. In terms of driving precision and braking safety in the dry or wet, maximum performance is guaranteed. P Zero™ products combine technology with dedicated production processes and materials to meet the specific needs of each car – significantly enhancing their driving characteristics. This legendary tyre has a portfolio of more than 800 active approvals for tyres with a rim size of 17in to 22in.
CINTURATO: The Cinturato P7 is a medium-high-rim size tyre for summer and all-season use that combines Pirelli's traditional characteristics of innovation, performance and safety with new eco-sustainability requirements based on the concept of "green performance". New eco-friendly materials and their low rolling resistance reduce CO2 emissions.
The Cinturato P7 Blue was the first tyre with a double Class A rating – for rolling resistance and wet grip – from a European brand. The all-season Cinturato P7 was designed to meet the North American market's need for seasonal use and durability.
The Cinturato line includes three other product lines with a rim size of 17" or less. The Cinturato P1 Verde, which is for small and medium-sized cars, was the winner of the ADAC (German Automobile Club) test in January 2017. New materials, an innovative tread compound and reduced weight deliver less rolling resistance and increased safety in wet conditions.
SCORPION: Dedicated to modern SUVs and crossovers made by Prestige and Premium car manufacturers, Scorpion is the most technologically innovative tyre in the market.
Scorpion Verde and Scorpion Verde All Season deliver high levels of grip and braking without sacrificing environmental friendliness, comfort or safety – on all road surfaces and in the wet. Car manufacturers choose both for their driving performance, low rolling resistance and reduced weight, which reduces fuel consumption and CO2 emissions.
The Scorpion Zero All Season was introduced in 2016 as original equipment for manufacturers of prestige and premium SUVs.
The Scorpion Zero All Season Plus was launched in the American market to meet the demand for fuel economy and the specifications of high-performance American SUVs. The Scorpion All-Terrain tyre combines versatility with excellent off-road capabilities and, like the Scorpion Winter, is built specially to offer prestige and premium car models driving safety in all winter conditions.
CARRIER: To complete the line, Pirelli also manufactures tyres for the light transport sector. Carrier, Carrier All Season and Carrier Winter are the van-oriented products with a low rolling resistance and a high level of safety in all weather conditions for use over long distances.
 
Specialities
RUNFLAT. Runflat allows cars to continue driving for 80km at 80km/h after a puncture thanks to special shoulder reinforcements that maintain the stability and control of the vehicle. It is used by car manufacturers such as BMW, Mercedes and Alfa Romeo.
SEAL INSIDE. Seal Inside™ technology allows cars to maintain the same pace without losing air pressure even after a puncture because an internal layer of sealant fills the hole when the object is removed. It is used by car manufacturers such as Porsche and Volkswagen.
PIRELLI NOISE CANCELLING SYSTEM. Pirelli Noise Cancelling System™ reduces tyre rolling noise be means of a spongy material on the inner lining that filters the frequency transmitted towards the car's interior. McLaren, Lamborghini, Porsche, Audi, Volvo and Land Rover all use the system.
The Pirelli brand is synonymous with high-level competition, cutting-edge technologies in terms of performance and the tradition of Italian design. Pirelli's customers value high performance and are fascinated by innovation.
PIRELLI SCORPION.The Scorpion line is designed for mixed on-road and off-road use – perfect for sporting tourism.
Scorpion Trail II is for dual-purpose and adventure bikes with high displacement engines designed for riders who want the performance of sport touring tyres, including in the wet and on unpaved surfaces.
Scorpion Rally STR has an aggressive look and top performance that matches the best Enduro street products. Pirelli Scorpion MX is the best-of-the-best for off-road vehicles and has won 66 FIM Motocross World Championship world titles.
 
Buy Pirelli tyres in South Africa. Are you looking for Pirelli tyres? Get in touch with your nearest Point S shop to discover if the Pirelli tyre you need is available and have your new tyres fitted by one of our experts!