What to keep in your car? 8 car essentials
Breakdowns and accidents can happen to anyone. Here are some items that you should always keep in your car!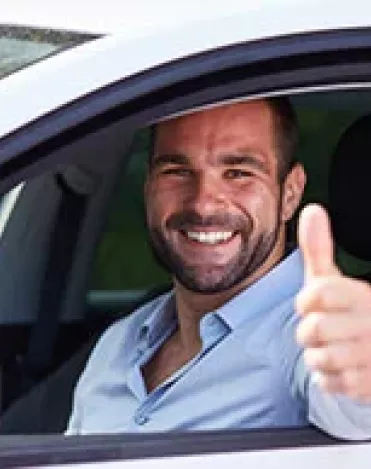 Rich text
Car first aid-kit: what are the car essentials?
When you take your car for a drive, it is important to be ready for any occasion. Even if this is not what we would like, unexpected event happen like accidents or breakdowns and it is better to always be prepared in case and to take full control of the situation. To do so, here is a list of 7 essential items you should always keep in the emergency kit of your car.
A complete first-aid kit: What should be in a first aid-kit? Bandages, sterile gauze, small pair of scissors, gloves… A first-aid kit can literally save your life or save a person in distress. No matter what the injury, you'll be always prepared to take action.
A flashlight: you may have to stop on the side of the road during night time. A torch will help you sort out a situation: change a tyre, find your way on a map, find an item in your boot…  Having light access is essential. You should also keep extra batteries to extend the lighting time. 
Water bottle and non-perishable food: if you are stuck along the road for several hours and you do not know how long you will have to wait, it can be good to have some water and food to wait. 
A blanket and hot clothes: it can happen one day that your car breaks down and your heating system doesn't work anymore. In that case, it can be necessary to have items to warm yourself up: covers, gloves, beanies, scarves… 
A scraper: winter conditions can be hard to predict. Therefore, in order to clear your car from snow and ice, it is good to always have a scraper. 
Antifreeze and windshield washer: those two liquids are essential for your safety and the good functioning of your vehicle. As soon as it starts getting cold, antifreeze enables the engine to work properly by controlling its temperature while the windshield washer helps getting rid of road residues that goes on the windscreen. 
Boosting cables: the cold can be very damaging for the cars during winter, especially for batteries which easily lose power during cold weather. Always keep boosting cables in your boot to give your car some strength!
Sand: when snowing, your car can be stuck in ice and snow accumulation. Spread sand to give your tyres some traction and help your vehicle moving again. Do not put deicing salt in your boot as it might lead to rust formation.
A breakdown or an accident can happen to anyone. With those essential car first aid-kit items, you can drive without worries during winter!
For more information and advice, make an appointment directly with one of our experts!